Why Your Business Needs SEO Software [Part Two]
Before we dive right into it if you haven't already check out Part 1 – Why your business needs SEO Software
Local SEO
With 46% of Google searches having local intent, ranking highly on local results has a huge benefit. Especially when you consider local results are placed in the featured box at the top of the results page. Automatically placing you in the top 3 results. So you don't necessarily need to rank number one organically. 
SEO software for businesses can help you with this by giving you information on what local terms are being searched for you to rank for, as well as detailed information on you and your competitors Google My Business Profile. There arent many ranking techniques for GMB. A couple we've come across are your primary category and your name. 
The right SEO software can tell you where in local searches you rank for a particular area, as well as where your competitors in that area rank. Telling you their Google business name and primary category. The simple trick here is that with that information you can do two things. 
The first is that Google has a very strict set of guidelines for representing your business on Google. One of the biggest things we've noticed is the proviso that your Google business name must "reflect your business' real-world name". Meaning you can't just stuff the keywords you want to rank for. For example, if your an SEO company in Newcastle called Squiggle Marketing, having your Google my business name as "SEO Company Newcastle" would put you at number one for "SEO Company" for anyone searching in Newcastle, but is a major breach of Google guidelines. The solution? Use Google's "Business Redress Complaint Form" to report this breach. With luck, Google will penalise or remove the listing. Levelling the playing field for less unscrupulous businesses like yours.
The second is that by knowing which category a higher ranking competitor is listed as, you know what Google sees as being the most relevant category for what is being searched for. So you simply change your category to the same. Again, levelling the playing field. 
The final use Good SEO software has for improving your local SEO is that it can provide you with local directory sites on which to list your business. Giving you more exposure and increasing your traffic. Plus an extra backlink to your website which is great for SEO performance. The best software will provide you with a list of the most relevant directories to your business type as well as information on your existing listings. The benefit of being able to monitor your existing listings is that you can keep them uniform and consistent across all your listed directories. 
Content Creation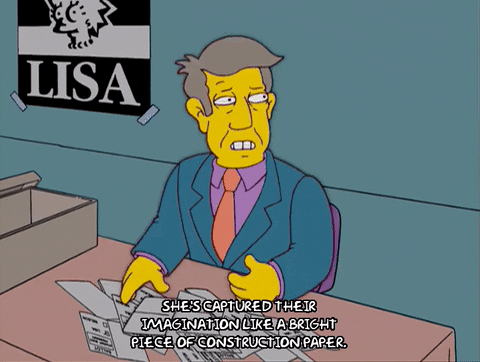 We talk a lot about keyword and content clustering. That's because it is hands down one of the most effective ranking strategies out there. 
The key point of clustering your content is to focus that content on one subject or topic. Effectively using multiple pieces of content to direct your ranking power and visitors to one product, service or piece of information. That 'pillar topic' will be focusing on one keyword or phrase to rank for.
In order to know what your supporting content needs to be based on and what keyword and phrases it needs to target, you need to be able to conduct, yep, effective keyword research. 
You need to be able to not only see the metrics for your desired key term, and whether that's a viable target in the first place, you also need to be able to identify related key terms and questions which your content can answer in order to draw your audience in. To entice them to click through your content. 
As we've discussed earlier, you can, with some effort, use free software such as Google ads and Google trends to try and find these terms and phrases. 
An easier, and significantly more time-effective thing to do is invest in some software that not only gives you all the answers to these issues in one click, but also helps create the best content possible to meet you, and more importantly, your users needs. 
Strategy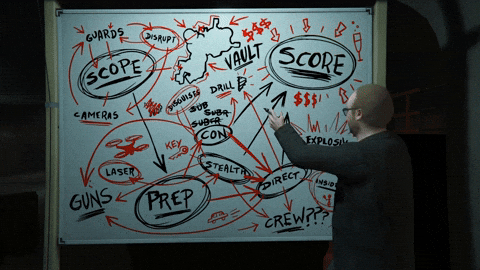 We're a data-driven agency. We don't bother with the fluffy stuff. We make decisions based on numbers and facts. That's why, to us, having the best software is paramount. You need as much data as possible so you can make the most informed decision possible when it comes to your strategy. 
As we've gone through previously, being able to see what your competitors are ranking for, what backlinks they have and even what content they're publishing gives you ideas and targets with which to formulate your strategy. Plus, good old market research is significantly easier when you can see what key terms your desired audience are using.
The biggest thing, however, is making sure that your keywords strategy isn't resulting in page cannibalisation. 
Page cannibalisation is when two or more pages are ranking for the same keyword. Thus splitting their ranking power in two. As the prophecy goes, "neither can live, while the other survives".
This is where an effective keyword strategy comes into play. Planning out your pages and knowing exactly which key terms and phrases you want each page to rank for individually minimises the risk of page cannibalisation and acts to focus your content creation.
The best SEO software makes this process nice and easy by integrating your keyword research and your keyword strategy in on easy to manage platform.   
Reporting
Organisation is key when it comes to any element of managing and growing your business. So keeping on top of your marketing metrics and analytics with good reporting is key to knowing what your customers do and do not respond well to. 
Now you can use free tools for your SEO reporting, such as Google Analytics and Search console. But Googe analytics can be difficult to understand and presents you with an overwhelming amount of information. Search console has the slightly opposite issue. It presents simple information, but not as much as Search Console and not enough for you to get a good feel of what is and isn't working. 
That's where good quality SEO software with a simple to use and easy to digest reporting features comes in. 
Help on Tap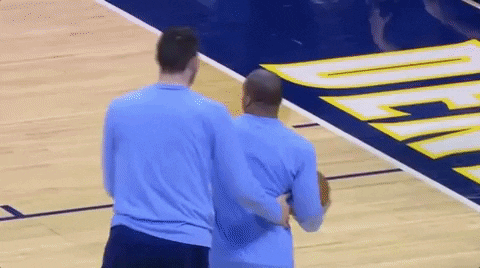 SEO can be complicated. SEO platforms, even more so. It's all well and good being presented with heaps and heaps of insightful, high-level information but if you don't know what it means, what to do with it or how to implement any changes it's suggesting, then that value quickly dissipates. 
ROAR's DIY SEO software for businesses was developed with this exact situation in mind. Need to connect your Google Analytics account but don't know how? Images missing ALT text but no idea where to start? With ROAR's DIY SEO software for businesses, you can have an expert complete the work for you in a timely manner at the click of a button. The cost of the work is then added to your next billing cycle or payable immediately. Making ROAR's DIY SEO Platform unique amongst its competitors. 
---
Why Not Get Started Today With a Free SEO Audit From ROAR
---
Looking for the best SEO software for businesses? Check out our SEO DIY Software to take your business roaring to the top.