How To Improve PPC Performance With 6 Tweaks
When it comes to Pay-Per-Click advertising (PPC), it's about being smart, not spending big. The common misconception surrounding PPC is that if you don't have deep pockets, it's hardly worth doing. But the biggest lessons we tell our clients when they ask us how to improve PPC performance are targeting the right people and getting the messaging right – Then you'll begin seeing significant results without blowing your budget.
Understand what you're trying to achieve
It's hard to achieve your goals if you aren't sure what they are in the first place. It's not enough to go into a marketing campaign simply hoping that they will make you more successful – you need to understand your business objectives and set specific targets you can aim for when crafting any Pay-Per-Click campaign. This will help you choose the right PPC advertising solution, guiding your creative strategy more effectively and ultimately improve your PPC performance.
What is your target audience?
As well as knowing what you are trying to achieve, you'll also need to know who you are trying to target. Whether it's Google Ads or paid social media, leveraging digital technologies will give you the ability to tailor your marketing efforts to specific audiences from a broad range of different interests and identities. Whether it's geographical location, age, gender or even interests, PPC is incredibly effective at getting your messaging in front of those you would like to speak to. The ability to target your ads allows you to get the most bang for your buck, developing audience personas that can help you understand who exactly you need to be targeting. 
Understanding the full range of opportunities available to you can be challenging, which is why at ROAR Digital Marketing, we take the time to help you understand how pay-per-click marketing and our range of PPC management services can be honed to suit your requirements.
Investigate search habits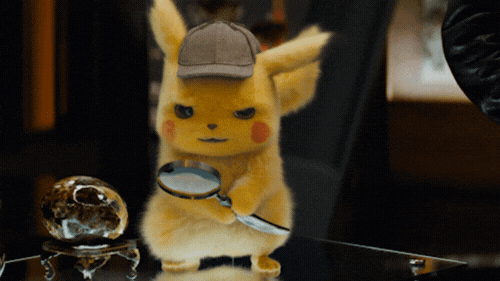 Marketing is often about learning to understand what appeals to customers and how they think about the product or service you can provide. But in the world of search marketing, this is taken one step further… it's about understanding precisely how potential customers may search for your offering. Or, to put it another way, it's about understanding what they will type into their search bar on Google so that you can appear on the results page right when they need you and your services ("in-market").
While a small budget can put certain constraints on your ability to reach your chosen audience, a digital marketing specialist can help you to identify the most valuable (high user intent) search terms – those that are both cost-effective and most likely to convert web browsers into paying customers.
Use your posts to inform your ads
Most businesses in 2021 have some social media presence already, whether it's on LinkedIn, Instagram, Facebook or any other platform with a sizeable community. This means you already have some understanding of what your audience likes to see, and you can use this to craft the most successful ad – even if the focus of your PPC budget lies with Google Ads. After all, regular social media posting teaches us all that some content – be it a visual, a slogan or a description – resonates more than others. Track what is being liked and shared from your page, as these high engagement posts will make the best candidates for a solid starting point to develop display ads and potentially relevant search terms.
Pay for what's important
To improve your PPC performance, consider what is it you want from your PPC, e.g. clicks, impressions, landing page views or conversions. Paying every time someone sees your ads (impressions) allows your message to cast a wide net, while paying for engagement means you can specifically benefit from the people who are most interested in your organisation and offering.
Both can be valuable to your business, and you don't need to choose just one. What you don't want to do is pay for engagements that are not relevant to your business goals. The way you word and construct your ad should help people work out whether it's for them or not.
Stop Click Fraud on your Google Ads account
While Google Ads tries its best to spot potential fraudulent clicks made by evil competitors and bots, it simply can't keep up. And in my opinion isn't enough to help businesses from losing money to fraudulent clicks from competitors and click farms (100's of devices, all pointed at an ad in some cases 1000's of times to waste spend). Thankfully there's a simple solution, implement a PPC fraud protection software.
At ROAR we offer this as a done for you service to complement our PPC management offering. However, there are plenty of top-quality platforms out there, such as Lunio, Click Guard, to name but a few.
---
Need help optimising your PPC and improving your Google Ads performance? Get in touch with ROAR Digital Marketing today, as a UK Google Partner Agency we support businesses of all sizes from SMEs to large multinationals with PPC and Google Ads account optimisation and management.